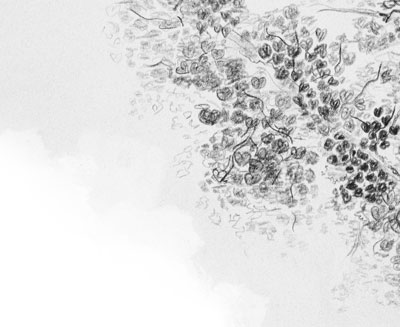 I felt this tree long before I saw her. Her presence was so strong I stopped mid-step, holding my breath. I was walking a trail that traces the Chilean-Argentine border, high in the Andes of Patagonia. Wondering what I was sensing and about to encounter, I proceeded slowly and cautiously. Rounding a bend, there she stood. My heart first recognized this guardian of the forest before my eyes and brain could register her immense size, age and beauty. So awed, I voluntarily dropped to my haunches, watching and listening silently. Abandoning the hike, I spent the rest of the day embraced by her limbs and leaves cherishing the opportunity to have met her. Three years later, too old to withstand a heavy storm, she lay down after some 600 years.
13.5″ X 14.5″ Graphites
Signed Limited Edition of 200, Giclee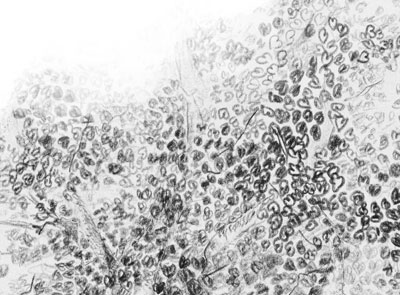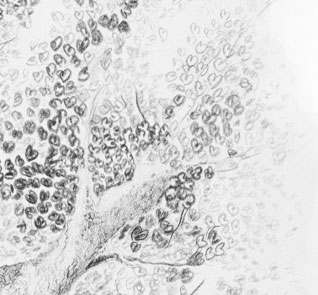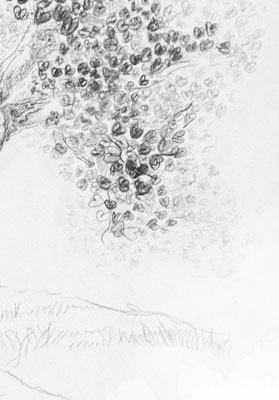 "My heart has always lived in several places fully, and therefore my life is forever rich and blessed. I will never cease to be completely disarmed by the simplicity of nature's beauty and humbled by the complexity of her genius.
I try to capture this in my art, but never will I succeed. I can only attempt to interpret through the eyes of an innocent forever in awe."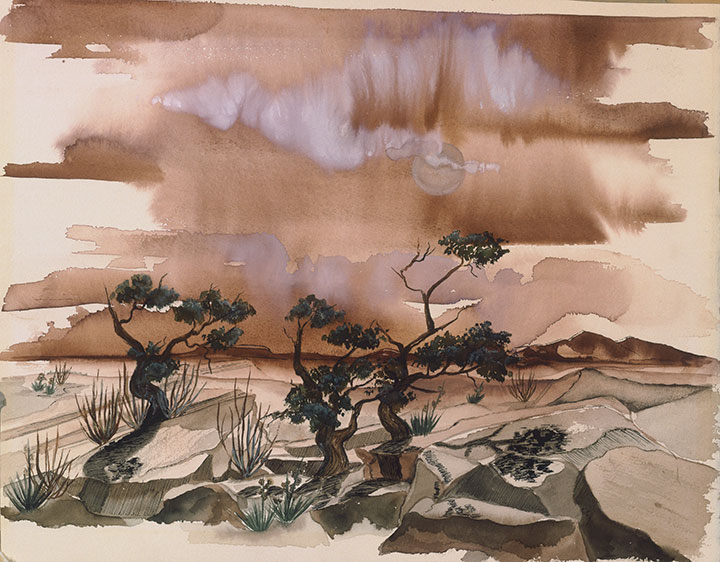 Walking Rain I & II
Rain in the desert is an intriguing phenomenon. Seldom does a storm proceed like those of the mountains or even the plains. In my experience they are generally brief, walking gracefully across the landscape, and occasionally hitch-hiking on the wind, bringing all living things to grateful attention.
9.5″ X 21.5″ and 14.5″ X 19″  Watercolor
Signed Limited Edition of 50, Giclee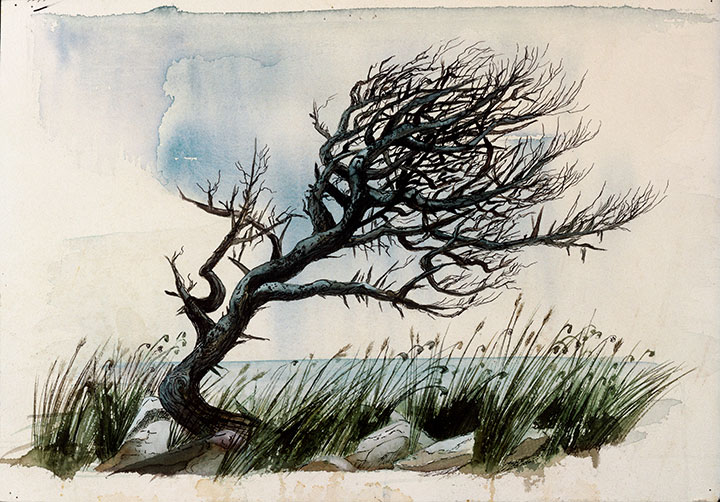 Olympic Cypress
Always attracted to the mysteries of trees, I found this one standing alone guarding a weathered shoreline of Olympic National Park. Its barren limbs testified to many years of bending to the shape of the wind, and beckoned me to come close for a while.
18″ x 12″ Watercolor
Signed Limited Edition of 50, Giclee
I paint outside because only then can I fully appreciate the hundreds of subtle colors of the wind. This grove of aspen in the plateaus of the Uncompaghre Mountains of Colorado was constantly in movement – intoxicated by the breezes and singing softly like a celestial chorus primeval.
31″ x 27.5″
Oil done with palette knife
31″ x 27.5″  Oil done with palette knife