Sally is first and foremost a passionate activist for wildlife protection and biodiversity preservation as well as an ardent climate change solutions advocate. She has dedicated her life to these issues since she was 18 years old. Always an outdoors enthusiast, she spent most of her childhood outside when not in school. However, while living on a working cattle ranch owned by her former husband's family is when she became necessarily intimately connected to the cycles of nature, land stewardship, and the critical needs of many wildlife species. Sustainability was not a theory; it was a necessity of practice if both productivity and livelihoods were to endure, and wildlife species benefit as well.
It was in those years she was catapulted into environmental movement serendipitously. A timber clear cut proposed for the family's Forest Service grazing permit area and watershed in the Gunnison Valley, caught her eye in the legal notices of local newspaper. She became involved, and ultimately actively opposed the timber sale based upon inadequate to no review of its impacts and the lack of public transparency. She consequently challenged the then Forest Supervisor to a public debate – and won per the local newspaper covering the event. To this day, the area has not been logged.
That experience exposed her to the politics, policies, special interests and legal framework surrounding America's public land estate. She observed there were many exploitive activities that did not in her estimation serve the public interest as a whole, nor wildlife and water resources in particular. It was at that point, recognizing she was one of the public who paid taxes and who 'owned' our public lands, that she because an activist. If she didn't show up and speak up, get informed and get involved to make things better, she felt couldn't legitimately berate any action or policy.
Traded Cowboy Boots for High Heels
So she decided to trade in her cowboy boots for high heels. With the training, help and guidance of The Wilderness Society, she learned everything she could about public land history and management, government agencies and departments having jurisdiction, how Congress worked and legislation got proposed and passed, and how to participate effectively as an informed American exercising her citizenship rights.
After a divorce and moving from the high mountain valleys of Colorado to the big city of Denver, she was recruited by The Wilderness Society to become a full time employee. That was heaven to her as it combined her love for the outdoors with her passion for the wild, in the form of a job that she needed as a single mom. As way leads on to way – this opportunity soon led her into a lifetime career.
With an undergraduate degree in Fine Arts (she thought she would be an artist), and a Masters in Education (teaching geology and art for a short period of time in secondary school), she was later selected for a full paid fellowship (the R.K Mellon Fellowship) to study and do doctorial work at the Yale School of Forestry and Environmental Studies.

Sally Ranney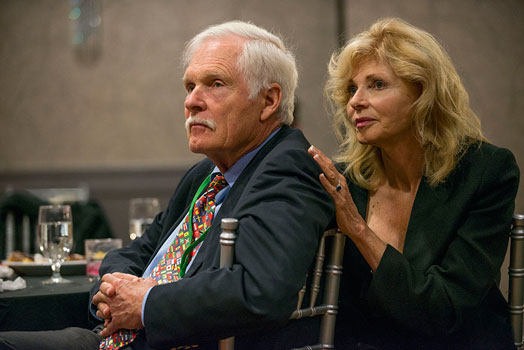 with Ted Turner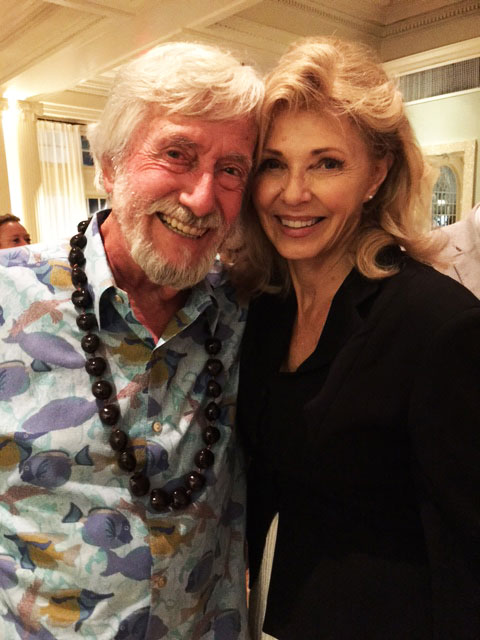 with Jean Michel Cousteau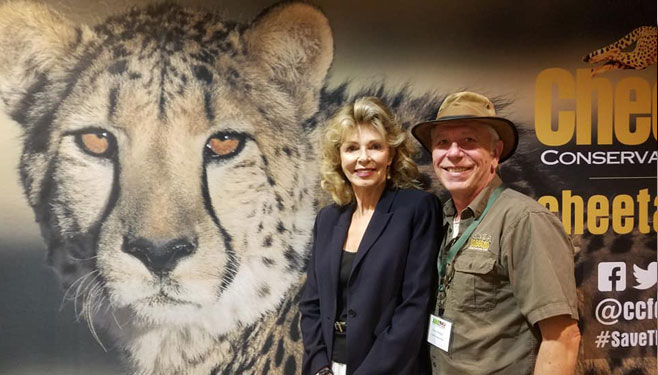 with Brian Badger, The Cheetah Conservation Fund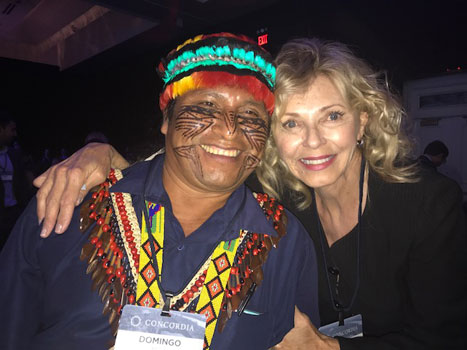 with Domingo Peas, technical advisor and field representative for the Confederation of Indigenous Nationalities of the Ecuadorian Amazon (CONFENAIE)
with Rosalynn and Pres. Jimmy Carter and Ted Turner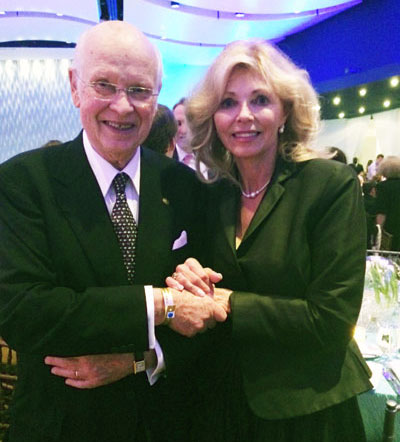 with Claes Nobel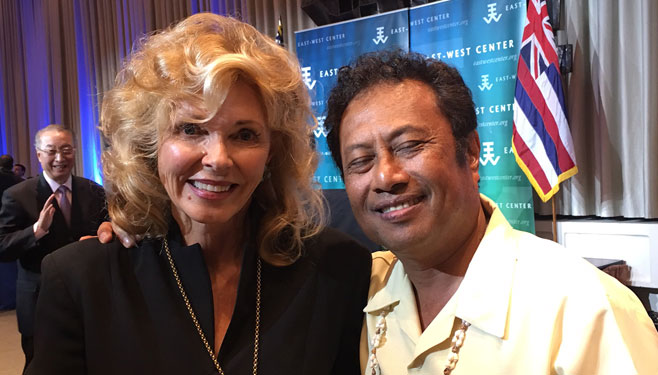 with Tommy Remengesau, President of Palau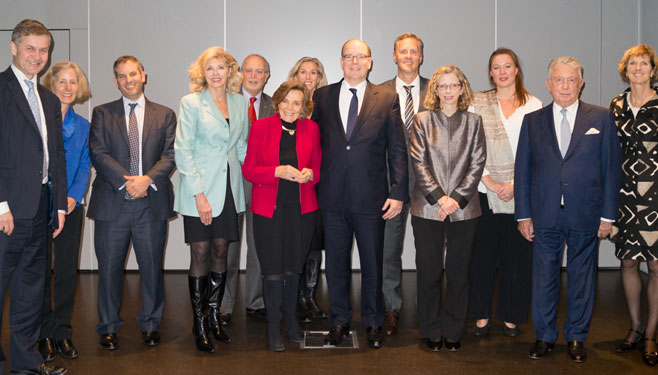 with fellow members of the IUCN Patrons of Nature, including Prince Albert, Dr. Sylvia Earle, and Inger Anderson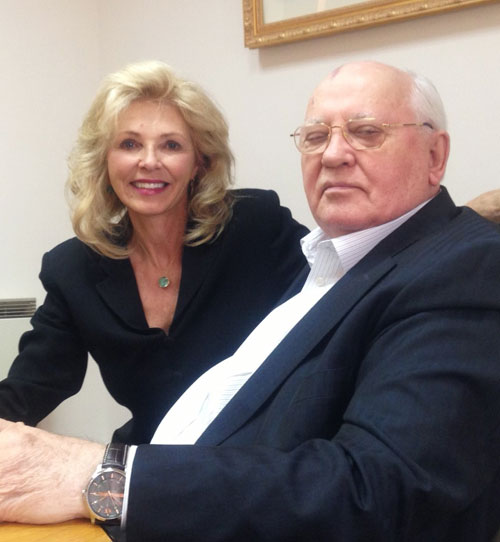 with Mikhail Gorbechev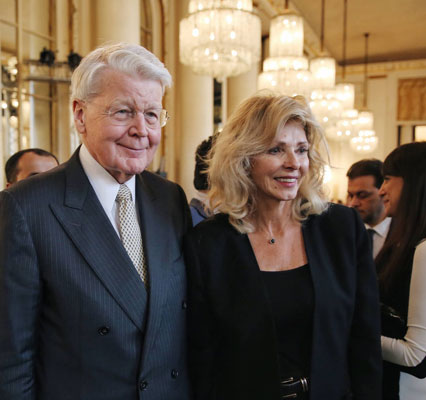 with Ólafur Ragnar Grímsson, former President of Iceland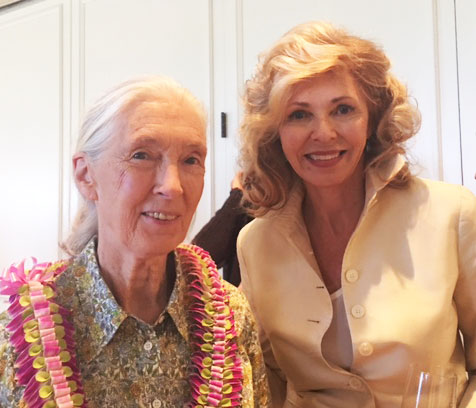 with Jane Goodall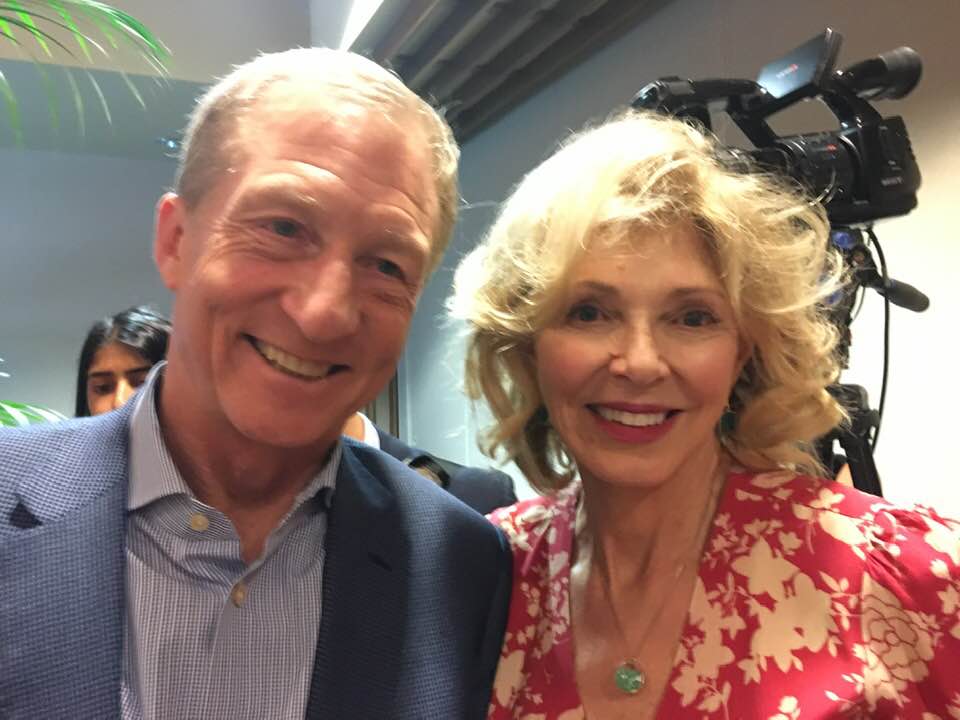 with Tom Steyer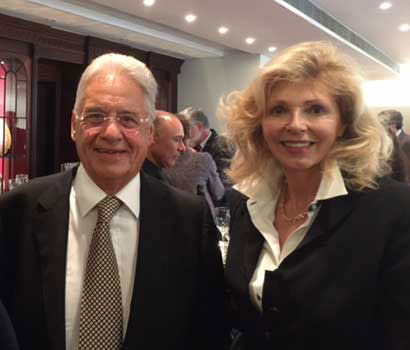 with former President of Brazil
Sally now has a four decades plus career. She works in the public and private sectors at the local, national and international levels. She is a businesswoman, visionary and strategist. She has broad and deep experience in land management, renewable energy, wetlands banking and impact investing as well as in biodiversity, wildlife and wildlands preservation, sustainable and circular economies, water and watershed management/ restoration and climate change solutions sectors.
Having worked with three US Presidents, including Presidents Carter, Clinton and his transition team, and Reagan, she was appointed by Reagan to serve for two years on his Presidential Commission on American Outdoors.
Sally is currently the President and Co-founder of American Renewable Energy Institute (AREI) and the AREDAY Summit and President and Co-founder of Global Choices (Aspen, Zurich, London, Helsinki). She serves on the Board of Directors of the National Wildlife Federation (NWF), the Bonobo Conservation Initiative (BCI), the Aspen Brain Institute (ABI), the Climate Accountability Institute (CAI) and Colorado Headwaters (CH). She is a Senior Advisor to the One Humanity Institute (Poland) and is CEO of Stillwater Preservation, LLC.
Past Positions and Service
Ranney was a founding Board member of the Grand Canyon Trust, and served for three years as a Patron of Nature for IUCN (International Union of the Conservation of Nature) and on the Board of Directors of the Gallmann Nature Conservancy (Kenya). She was a Resource Policy Analyst for The Wilderness Society, after which she co-founded American Wildlands, serving as its President for twenty years and orchestrating the development of Corridors of Life, the largest GIS mapping and land management project ever undertaken by an NGO at the time. She also was an Advisor to Round Rock Partners, LLC. Sally served on John Denver's Windstar Board and Board of Advisors for almost two decades, along with chairing the Windstar Award Jury for several years.
Recognitions and Awards
The recipient of numerous awards and recognitions, Sally has been honored with the Horace Albright Award, the International Conservation Award; Earth Guardians' Earth Stewardship Award; American Riviera Woman Entrepreneur of the Year (ARWEY) Award; the Children's Environmental Literacy Foundation (CELF) Lifetime Achievement Award and the Lighthawk Life Time Achievement Recognition. She was also recently named one of thirty-five women to be included in the International Women in Wildlife.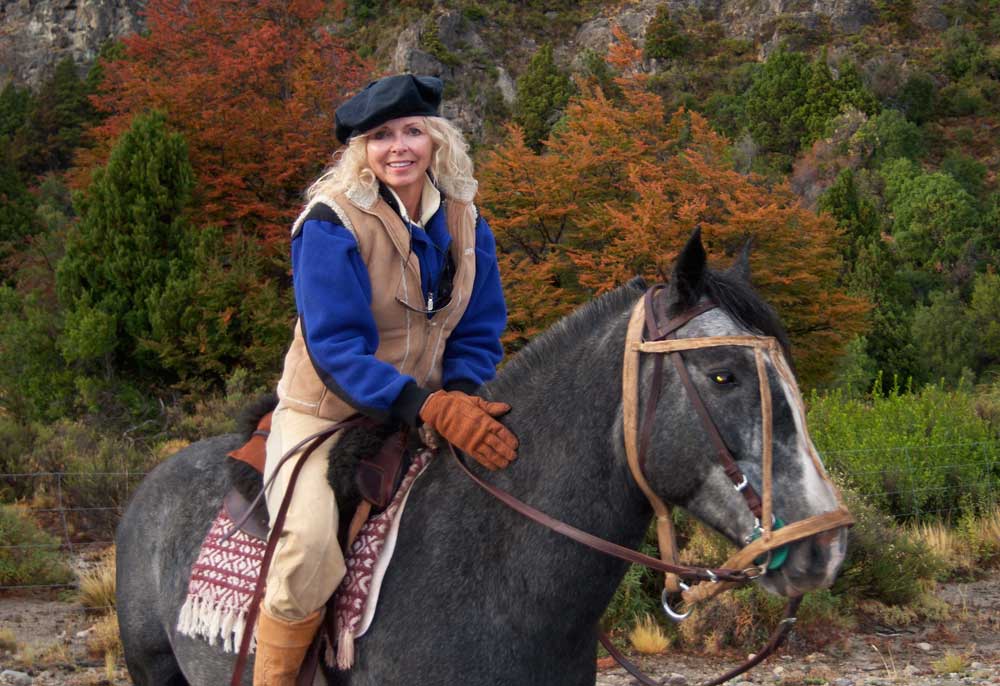 Sally is a published writer, including several magazine articles and chapters in various books, as well as writing the forward to The Trust Frequency by Connie Baxter Marlow and Andrew Bailey Cameron, with a memoir and children's book in progress. In addition, she is a skilled public speaker, interviewer and moderator.
Life Beyond
Living high in the Colorado Rocky Mountains near Aspen Colorado, she spends time each year at her place in Patagonia, Argentina at an Estancia deep in the foothills of the Andes that she shares with close friends. She has several horses, having ridden all her life, and is an avid angler and likes to hunt quail, hike, and ski. She still paints and draws when she has time, and has a meditation practice. She also studies Eastern philosophies and traditions, and is fascinated by history and humbled by Indigenous wisdoms. Sally has one son, two Godchildren and a great niece and nephew.
Sally has been strongly influenced by renowned artist, Georgia O'Keefe, biologist and tireless biodiversity champion, Jane Goodall, planetary conservationist/peace icon and philanthropist, Ted Turner, authors and thinkers, Edward Abby Aldo Leopold, and Ivan Doig; land and prairie restoration genius, Wes Jackson, along with cosmologists Carl Sagan, Thomas Berry and Ken Wilbur. Her mentors, who guided her well for many years and for whom she feels extraordinarily blessed, include Clifton Merritt, Jerry Mallett, David Brower, Martin Litton, Ray Anderson and Mardy Murie, the Grandmother of the Conservation Movement, along with Tim and Wren Wirth. Sally tries to blend their wisdom, experience, insights and philosophies into her work, and is dedicated to carrying forward their legacies and values.
Affiliations and Organizations
GlobalChoices & Arctic Angels (President and Founder)
AREI – American Renewable Energy Institute (President, Co-Founder)
NWF – National Wildlife Federation  (National Board of Directors)
ABI – Aspen Brain Institute (Board of Directors)
CH – Colorado Headwaters (Vice President)
WECAN – Women's Earth and Climate Action Network (Co-Founder)
OHI – One Humanity Institute (Senior Advisor)
BCI – Bonobo Conservation Initiative (Board of Directors)
Artemis (Founding Benefactor)
SWP – StillWater Preservation, LLC (CEO)
CAI – Climate Accountability Institute (Board of Directors)
IUCN – International Union of  Conservation of Nature (former Patron of Nature)
Way of Nature / Sacred Passages (Advisor)
Nature Needs Half
Wilderness Workshop
Sierra Club
Western Resource Advocates
WILD Foundation
Getches-Wilkinson Center, University of Colorado Law School (Advisor)
See more about these organizations.
" Neither Sustainability nor Peace can endure,
one without the other.
They are dependent and interdependent
like the leaf to the tree."